Work in BENCH mode on the Denso 39110-05205 ECU, installed on the Hyundai EON MY2015
Be sure to provide the utmost professionalism and reliability to your customers.
Thanks to KESS3 BENCH mode, you can read and write the first-generation Hyundai EON's ECU in total safety, directly from the ECU connector. Fulfil your customers' requests with a single tool that can work on thousands of vehicles that come into your workshop.
New supported ECU:
Make the most of this technological advantage to increase engine performance and reduce fuel consumption in these widely used vehicles, especially in Asian and South American countries.
Denso 39110-05205
HYUNDAI
RD, WR in Bench Mode
Activate the CAR-BENCH/BOOT protocols to work on an extensive list of vehicles, including this new development.
Tuning
Performance enhancement through ECU reprogramming is a constantly growing service. Tuning engine management parameters means enhancing performance and driving pleasure, also with an eye on fuel consumption.
Alientech has always played a leading role in this sector by offering real and effective solutions for professional programmers.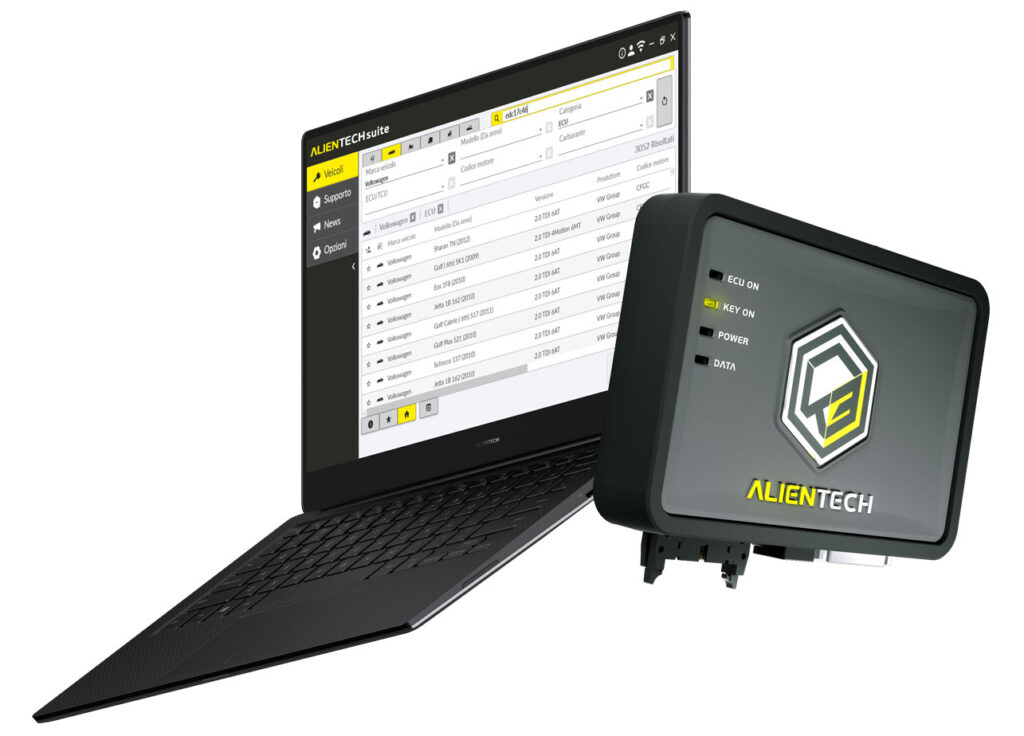 Design and performances, just a click!
Alientech Suite is your right arm in the calibration field.
Looks and functionality are designed to give you maximum responsiveness, providing a practical and intuitive working experience: everything you need is available in your hands.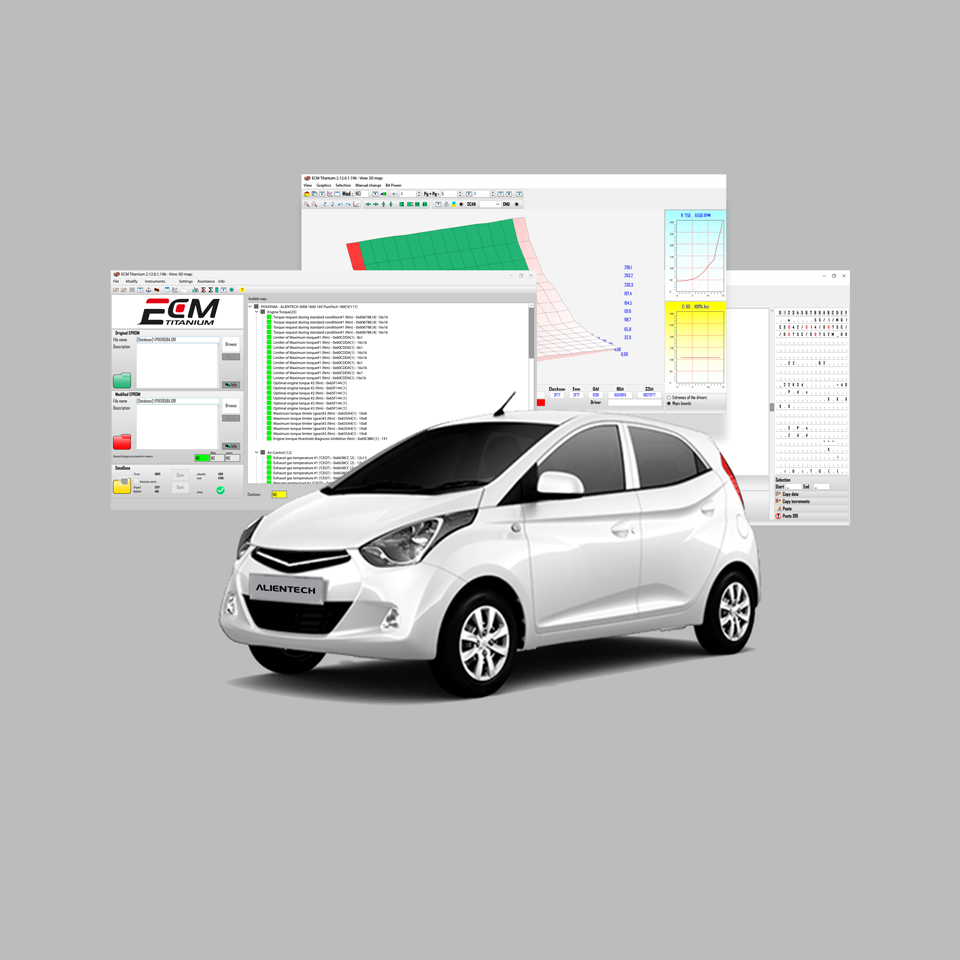 ECM Titanium: the performance configurator for motor vehicles
Build a wider network of loyal customers with precise and reliable service. Achieve this with the help of ECM Titanium, the invaluable file modification software, which allows you to perform effective recalibration.  Enhance the performance of the small naturally aspirated Hyundai engine effortlessly. With just 814cc, you can shape the power delivery curve by editing lambda sensor management, injection, and timing, providing a more enjoyable driving experience and occasionally reducing fuel consumption.
With ECM Titanium, you have all the tools to bring your calibration ideas to life, not only for the Hyundai EON but for all types of vehicles. Take advantage of the opportunity to modify any calibration file from any engine or automatic transmission ECU and unlock increasing possibilities for your workshop!