Reprogram in BOOT mode the Continental EMS2102 ECUs that equip Ford's B-segment
Thanks to the latest KESS3 upgrade, read and write in BOOT mode the control unit that manages the small 1.25 Duratec.

Work on the Continental EMS2102 ECU to enhance performance and fuel efficiency from 2008 to 2013 on Ford Fiesta Mk6. Work with open ECU thanks to the KESS3's BOOT mode and discover all secrets of the vehicle's calibration.

New control unit supported:
Satisfy your customers' needs with a tool that enables you to work, in all modes, on the world's largest vehicle fleet. Read and write thousands of ECU's with speed and ease of use: a record ever for a recalibration tool.
Continental EMS2102
FORD
RD, WR in BOOT Mode
| | | | |
| --- | --- | --- | --- |
| Fiesta | 1.25 Duratec 5MT | Petrol | 60 Kw |
The protocol is also available for K-TAG.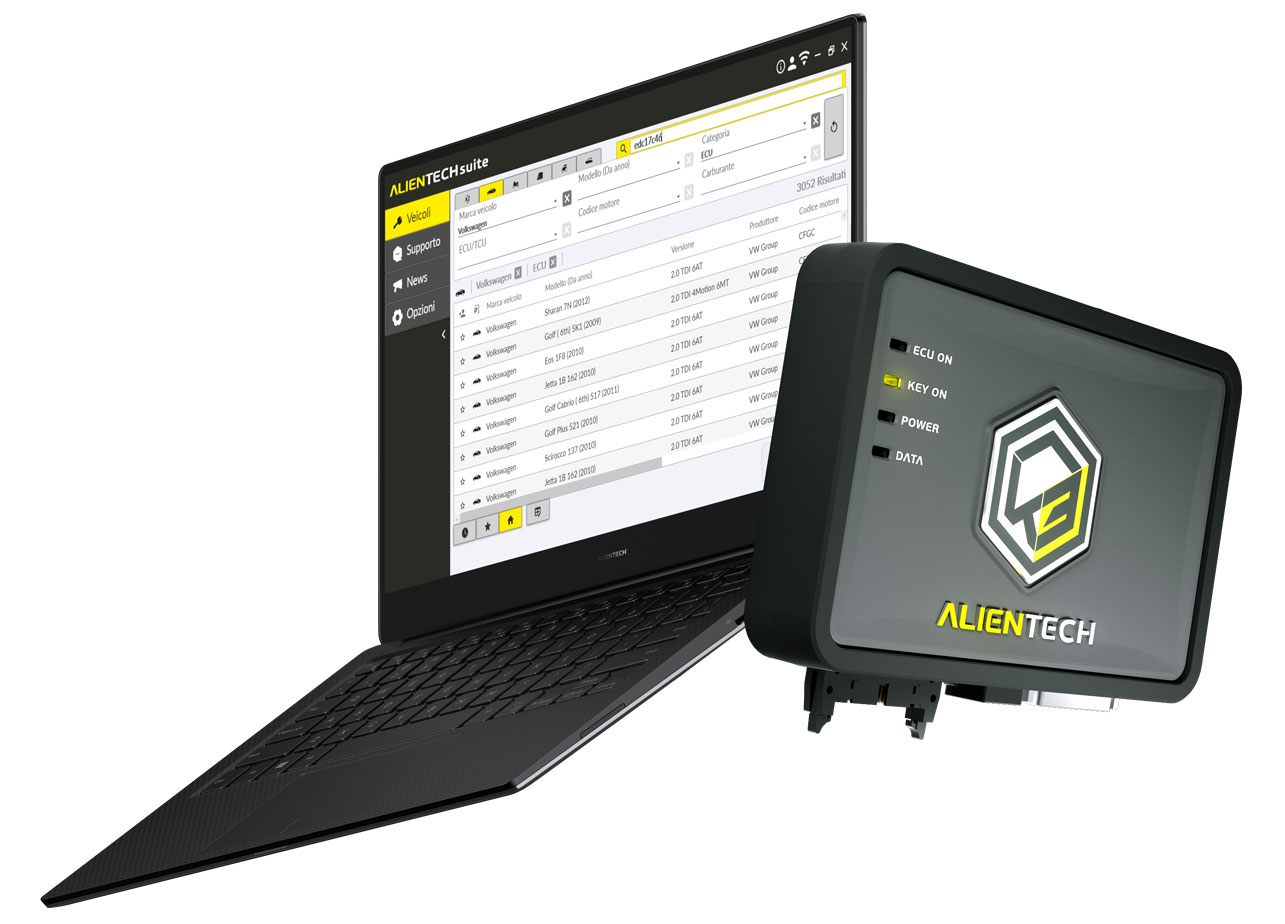 Design and performance, just at a click!
Alientech Suite is your best friend in the calibration field.
Looks and function are designed to give you maximum responsiveness, contributing to a practical and intuitive working experience: everything you need is available and in your hands.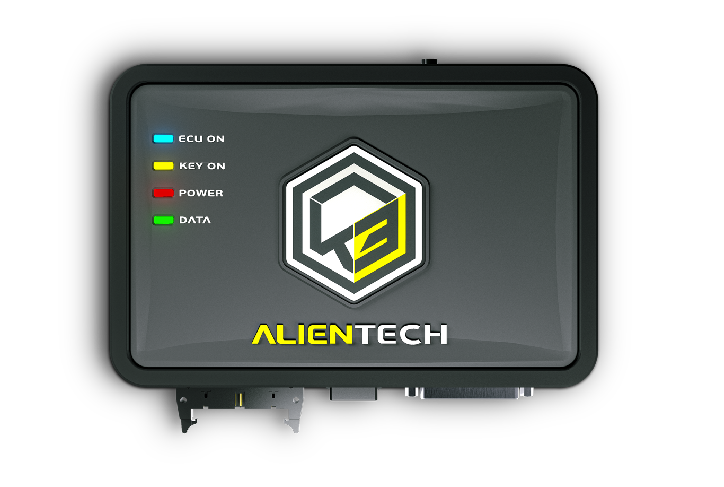 Work with KESS3
Work on all types of vehicles, and as in this case, on older vehicles, to put your tuning idea into practice.

Operate safely and independently and find out which technologies are used by the vehicles that come into your workshop.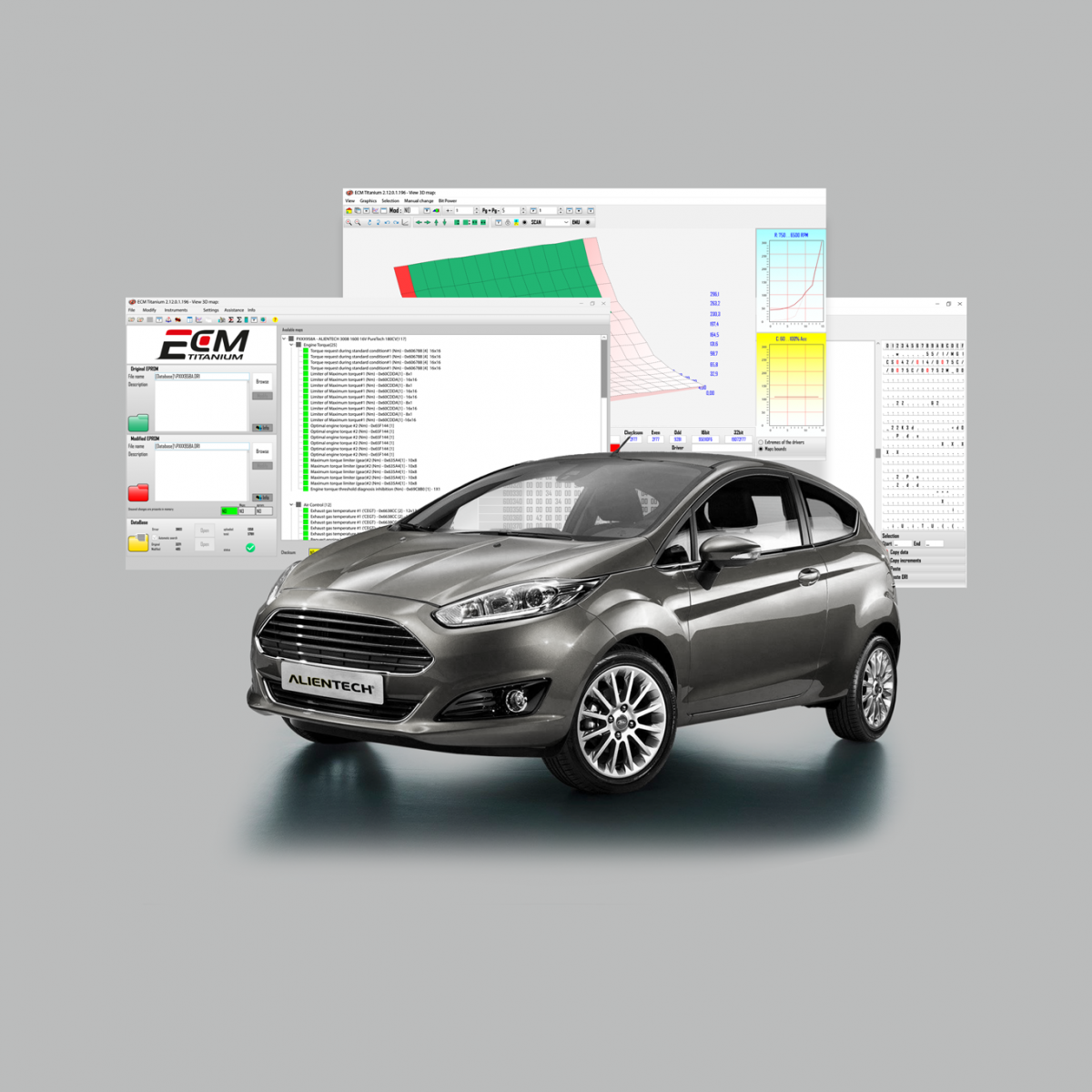 ECM Titanium: the performance booster.
With the reprogramming service dedicated to your customer, you can increase loyalty and build a business opportunity based on the customers' satisfaction. With ECM Titanium you have the solution to get a sustainable and reliable result that can make the difference.

Working on the management maps of the lambda sensor, injection and spark advance, optimization of performance and lower fuel consumption will be the natural consequence of a good calibration.

Aspirated petrol engines, as in this case, are very sensitive to parameter variations, especially in terms of power delivery. Thanks to ECM Titanium, torque curves can be shaped simply and precisely, and the vehicle's performance and driving style can be customized in concrete actions. The best for your customer's satisfaction.