Remap with KESS3 Ducati Hypermotard, Scrambler and Supersport with Continental M4C ECU
Choose to operate via OBD or BENCH mode and work on the latest Italian brand motorbikes with the most advanced reprogramming tool on the market.

Thanks to two new protocols developed for KESS3, the vehicle list is now filled with three new bikes on which you can work in both Virtual Reading OBD and BENCH mode, allowing you to read, write and clone. Don't miss out on this great opportunity and work on the Continental M4C ECU in total safety, satisfying all your customers' needs.
New ECU supported:
Customize and boost the performance of the iconic "bolognese" twin-cylinder, with a fast and concrete service, by reprogramming the engine ECU. Increase your know-how on these engines and discover their powerful capabilities, not only of performance but also in terms of profit for you and your workshop.
Continental M4C
DUCATI
Virtual Reading VR, WR in OBD
| | | | |
| --- | --- | --- | --- |
| Supersport | 950 | Petrol | 81 kW |
| Scrambler | 800 | Petrol | 54 kW |
| Hypermotard | 950 | Petrol | 84 kW |
DUCATI
RD, WR and Clone in Bench Mode
| | | | |
| --- | --- | --- | --- |
| Supersport | 950 | Petrol | 81 kW |
| Scrambler | 800 | Petrol | 54 kW |
| Hypermotard | 950 | Petrol | 84 kW |
Choose the BIKE activation for KESS3 and start working right away with your lucky customers who own these real two-wheeled jewels!

Tuning for everyone with Powergate3+
Complete your calibration service with Powergate3+, the motorcyclists' favorite tool!

With the possibility of storing up to 5 files (modified by you), your customer will be able to work autonomously and reliably, at any time, through the OBD port.

Powergate3 allows you to go from the road to the track in a few simple steps, like never before!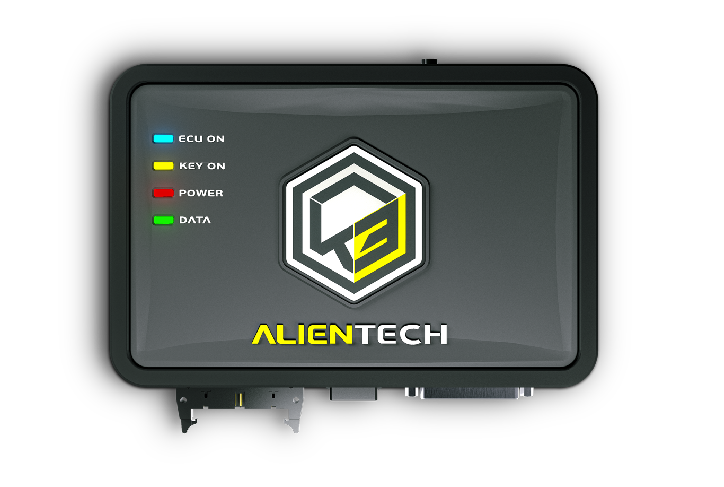 KESS3: the ideal mate for your work
Want to use the full potential of KESS3?

Connect in any of its modes (OBD – BENCH – BOOT), and discover the technology that drives the vehicles coming to your workshop.

Use this information to your advantage and create your business!
Performance at a click with ECM Titanium
The tuning of the Testastretta 11° engine management parameters is an enjoyment not only for motorbike owners. The Borgo Panigale engine was born to race, and its character is cleverly enhanced by the sporty qualities of some models in the range, such as the Hypermotard.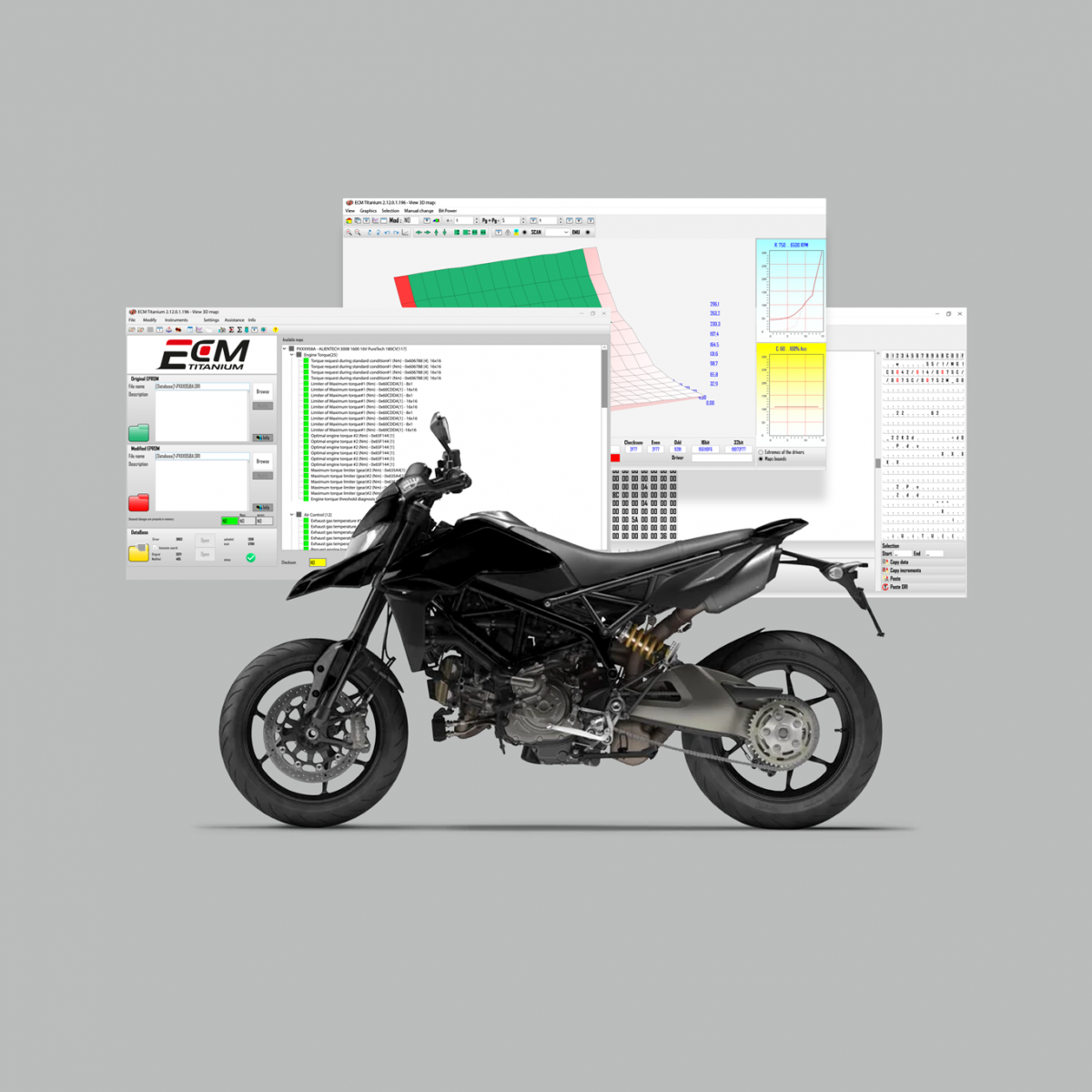 The maximum expression of its potential, however, is only available after a first and simple intervention: it is time to work on the air/fuel ratio management. In fact, this approach will allow you to design a more aggressive torque curve, without leaving out significant increases in maximum power, giving you access to the next step of tuning. Satisfying your customer will be easier than expected with ECM Titanium.

Create your own tuning idea by looking at some unique features of this engine. Thanks to the valve crossover angle, which is changed from 41 degrees to 11 degrees (hence the name), you will be able to work in your favor, achieving an even more powerful delivery, right from low revs. Achieve maximum performance by matching the targeted intervention on engine management parameters with the Ride-By-wire modification: the formula for fun!
With ECM Titanium you can tune in a simple and intuitive way. Take advantage of its capabilities and give your customer a totally customized experience.