Reprogramming the Continental CPC4 ECUs installed on Freightliner-branded giants
Thanks to this latest KESS3 upgrade, you expand your horizons in the heavy-duty field: operate in BOOT mode on Freightliner Cascadia trucks.
Satisfy that part of the customer base that drives thousands of kilometres every day to get the job done, with a prompt and efficient service. Connect to the opened ECU to discover in depth the secrets of calibrating the big, powerful Detroit DD13 and DD15 engines.
New ECU supported:
You get better performance and lower fuel consumption: an incomparable intervention that will increase your customers and enable you to increase your profit opportunities. But that's not all. With KESS3 you will not only customize performances, you will also be able to intervene to repair it.
Continental CPC4
FREIGHTLINER
RD, WR in Boot Mode
| | | | |
| --- | --- | --- | --- |
| Cascadia | 12.8L | Diesel | 298 kW |
| Cascadia | 14.8L | Diesel | 340 kW |
This protocol is also available for K-TAG.

KESS3: the unique tool for your work
Quick updates, three different connection modes (OBD – BENCH – BOOT), ease of use and sturdiness for your garage.
All in a single tool designed to work in the present and amaze in the future thanks to the constant updating of functions and protocols to help you in your daily work.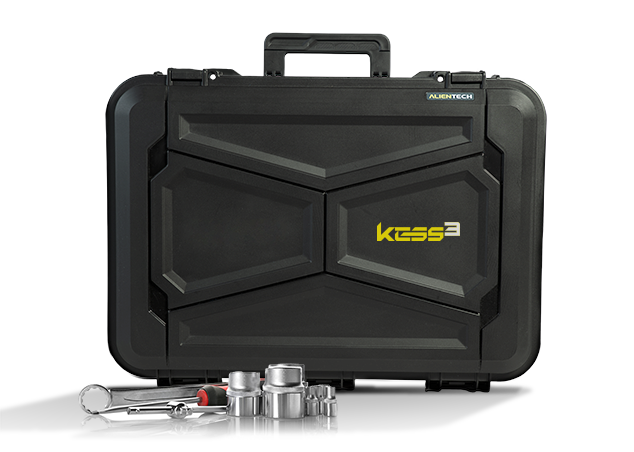 Repair
Thanks to KESS3, customers save from spending money on the replacement of electronically controlled engine components. Especially in the heavy vehicle area, where machines are permanently stressed for long periods of time and costs increase.
Improve your customer loyalty with a unique, practical and affordable solution that benefits your business!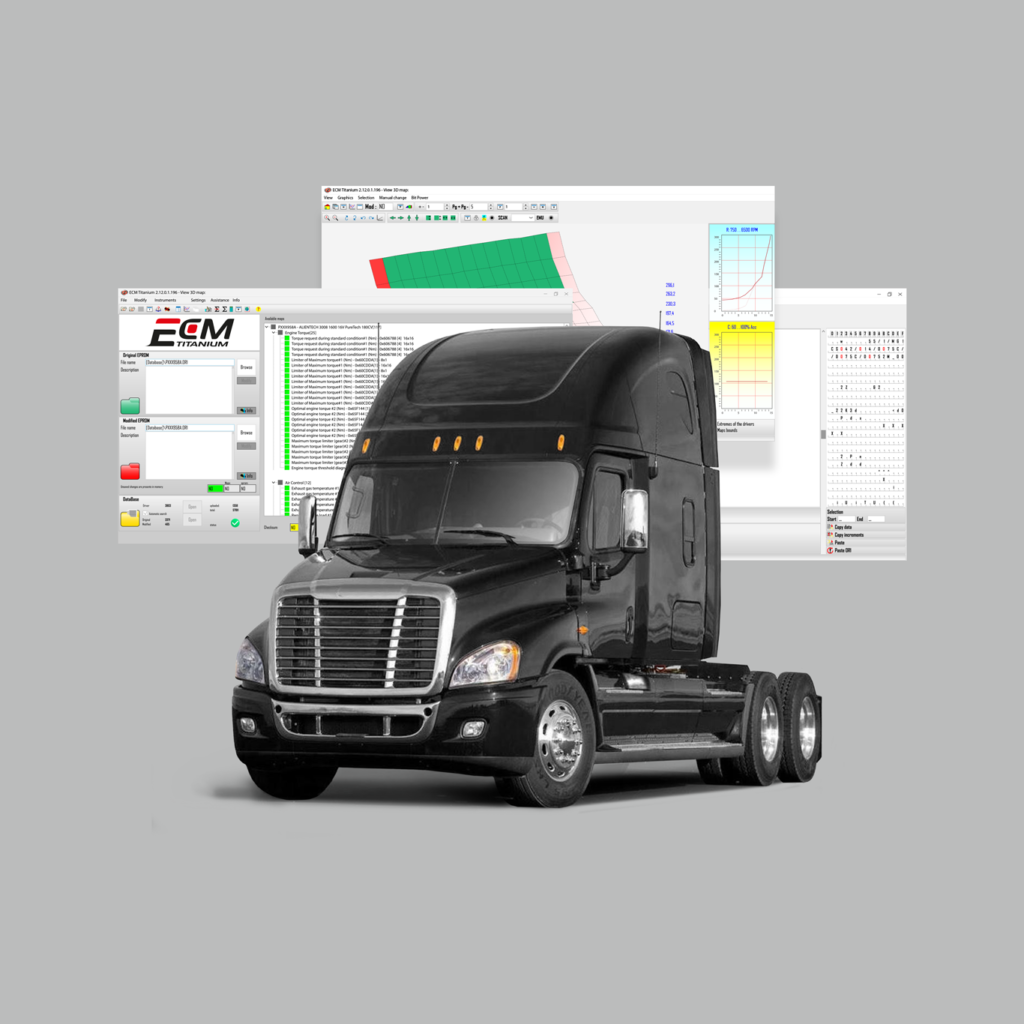 Tuning and repair with ECM Titanium
Reprogramming heavy vehicles requires the utmost precision and the care of a true professional. These vehicles, used at full capacity for several hours a day, are your customer's working tool. Inconveniences such as downtime and reduced efficiency are the main enemies of road transport.
Thanks to ECM Titanium, you can solve some of the issues that are close to the truck driver's heart, in a few simple steps, quickly and at any time. Relying on professional tools is an investment that always pays off, especially in this industry.
By modifying the engine management parameters, engines will benefit from a delivery curve designed according to the customer's needs, sometimes leading to a considerable reduction in fuel consumption: a fundamental pillar for long-distance vehicles.
With ECM Titanium you do more than just tuning. By working on the engine management files you will be able to offer the repair service. Discover all the different ways of working with the best ally for your business.