Remap in BENCH mode some Mahindra models with Bosch EDC17C61 control unit
A new protocol for KESS3 allows you to work with total reliability on the ECUs that are equipped on Xylo, Nuvosport, Bolero, Imperio and Quanto turbo diesel, produced between 2011 and 2016.
Now you can satisfy dozens of new customers thanks to the new BENCH mode protocol dedicated to the Asian market. Read and write directly from the ECU connector and increase your revenue opportunities with an even more complete and customized service.
New ECU supported:
Make the most of the KESS3's potential: boost engine performance, reduce fuel consumption, and take action on repairs. All thanks to a single tool, with unprecedented simplicity and speed.
Bosch EDC17C61
MAHINDRA
RD, WR in Bench Mode
| | | | |
| --- | --- | --- | --- |
| Bolero | 2.5 TDI | Diesel | 46 kW |
| Imperio | 2.2L | Diesel | 55 kW |
| Nuvosport | 1.5d | Diesel | 74 kW |
| Quanto | 1.5d | Diesel | 74 kW |
| Xylo | 2.5 CRDe | Diesel | 70 kW |
The protocol is also supported by K-TAG.
Work with KESS3
Work on all types of vehicles, and as in this case, on older vehicles, to put your tuning idea into practice.
Operate safely and independently, and find out which technologies are used by the vehicles that come into your workshop.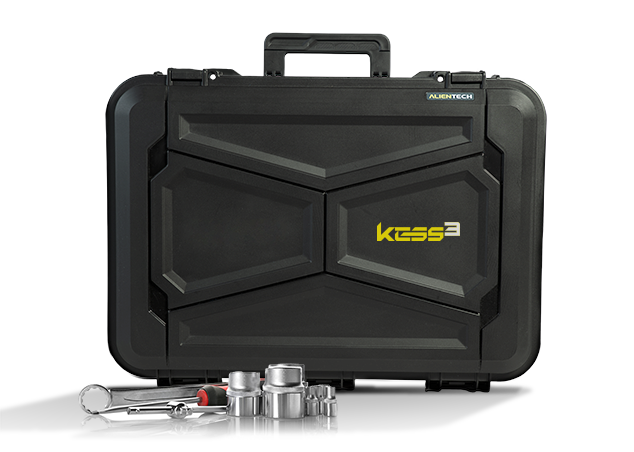 Repair
Working on engine control units is a service largely dedicated to repair.
The components installed on the engine, controlled by electronics, can in some cases avoid replacement through recalibration. Sometimes it is possible to save large sums of money, for a big advantage of your business!
ECM Titanium: the performance configurator for motor vehicles.
Grow your customers' satisfaction with the KESS3 and ECM Titanium working combo. Thanks to fast and effective calibrations, you can build an increasingly wide and profitable network, whatever your specialization is: cars, lcv, trucks, motorbikes or even boats.
Thanks to this innovation you will be able to offer a complete service, enhancing performance and driving pleasure, simply modifying specific parameters, on the small and medium turbo diesel engines that equip these Mahindra models.
Thanks to the increasingly comprehensive ECM Titanium drivers, you can make your customers' wishes come true in a few simple steps. Work on the turbo and rail pressure parameters to significantly increase performance, and let yourself be guided by the list of maps in the software to discover the full potential of these engines by creating something unique.
With ECM Titanium you have all the tools to bring your calibration idea to life, not only on Mahindra vehicles. Easily and safely edit calibration files from any engine ECU and automatic transmission and increase your business opportunities.