Alientech news update: Upgrade 1.44
Intervene now on the DCUs that equip some Ford brand models
Work to tune and repair on the Bosch DCU17PC43 unit with the new BENCH mode protocol for KESS3.
Thanks to this update, you can intervene 360° on the management units installed on Ford Transit Connect, Ecosport and Focus vehicles with the 1.5 EcoBlue Euro6-D (and -D TEMP) engine. Increase your business opportunities with a highly specialized and risk-free intervention, in increasingly shorter times.
New supported DCU:
By choosing KESS3, you work autonomously, satisfying even the most particular requests of your customers, thanks to a complete service on dozens of newly produced Ford vehicles.
Bosch DCU17PC43
FORD
RD, WR in Bench Mode
| | | | |
| --- | --- | --- | --- |
| Ecosport | 1.5 EcoBlue 6MT | Diesel | 92 kW |
| Focus | 1.5 EcoBlue 8AT | Diesel | 88 kW |
| Transit Connect | 1.5 EcoBlue | Diesel | 74 kW |
| Transit Connect | 1.5 EcoBlue | Diesel | 88 kW |
This protocol is also supported by K-TAG.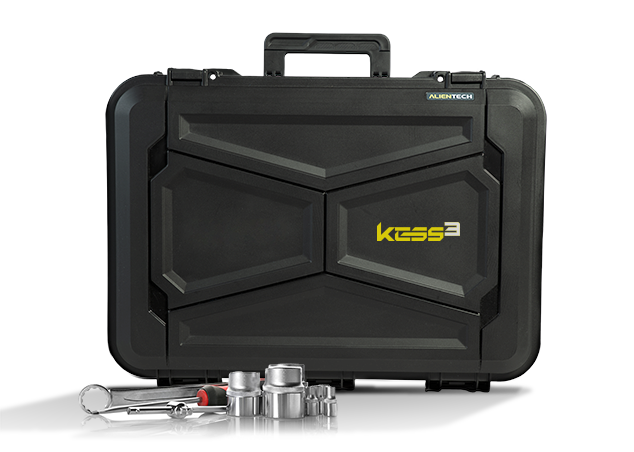 Control unit repair
You do more than just tuning in your workshop with KESS3! Working in this sector allows you to meet parallel needs of your customers while increasing your profit opportunities. One of these formulas is ECU repair.
Thanks to the BENCH and BOOT mode of KESS3, it is possible, where available, to clone not only the memories of the ECU but also the whole management firmware to obtain a new control unit.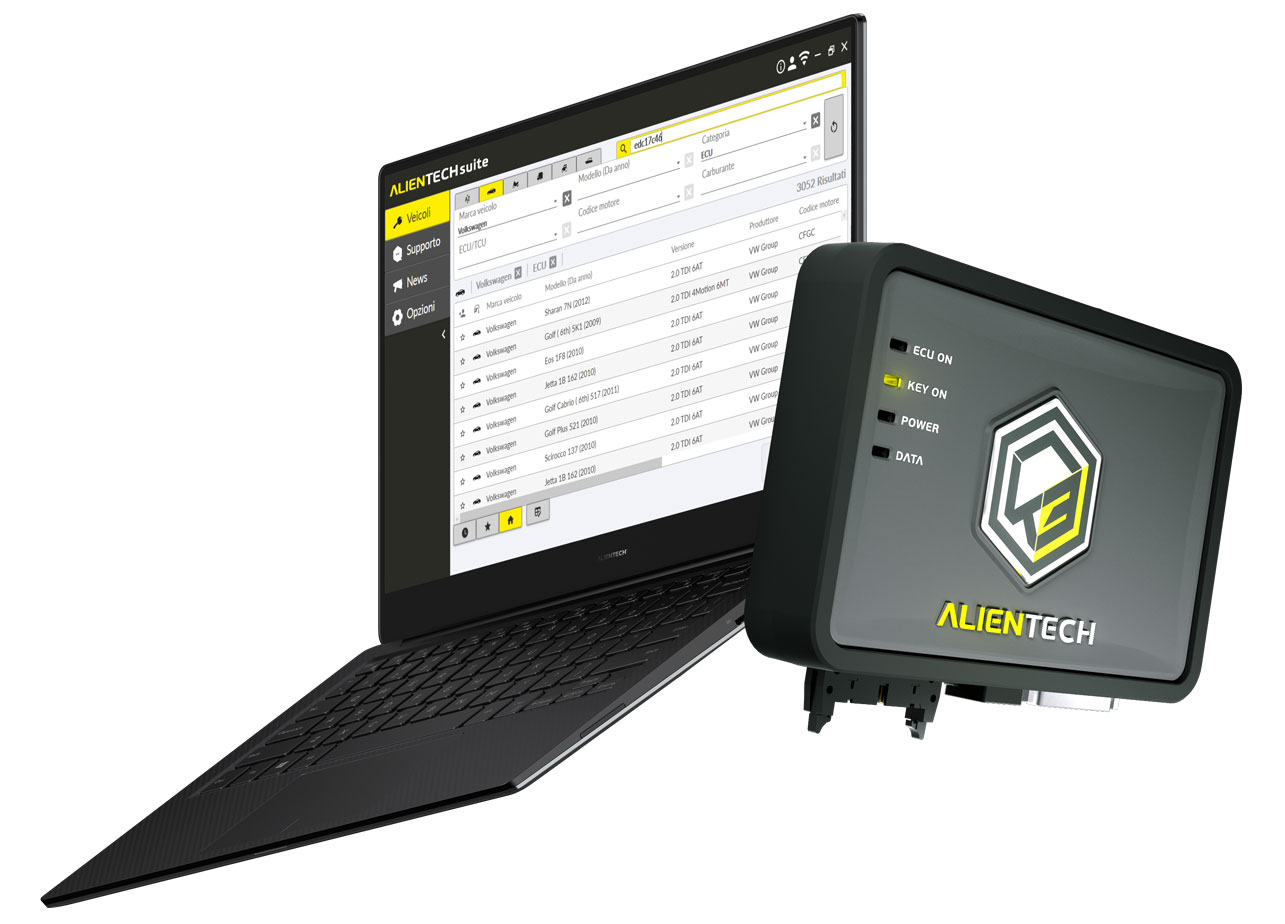 Design and performances, just a click!
Alientech Suite is your right arm in the calibration field.
Looks and functionality are designed to give you maximum responsiveness, providing a practical and intuitive working experience: everything you need is available and in your hands.

Expand the range of intervention with ECM Titanium
With the advent of more severe rules that regulate the circulation of endothermic vehicles on our roads, the technological contribution to engines for the reduction of emissions is constantly increasing. For this reason, it is more simple to deal with engine non-related components in the workshop, saving your client's wallet.
In some cases, in fact, many of these parts can be calibrated instead of replaced. With ECM Titanium 3.0, you have the tool capable of directly intervening on the control parameters to the advantage of your business.
Work with maximum reliability on ECM Titanium 3.0 and get a satisfied customer.