Read and write via OBD Transtron L4KX ECUs installed on the latest Isuzu D-Max and MU-X
Work with maximum speed and efficiency for the complete satisfaction of your customers.
Only thanks to KESS3, you can work on the Transtron L4KX ECUs that is equipped on Isuzu D-Max and MU-X models with total reliability and in the shortest time ever. Tune the parameters of the 1.9-litre turbo diesel engine and develop your business opportunities.
Focus on the new ECU supported:
Enhancing performance, repairing and reducing fuel consumption, with KESS3 it has never been easier to offer a really complete service to your customers, with just one tool.
Transtron L4KX
ISUZU
RD, WR in OBD
| | | | |
| --- | --- | --- | --- |
| D-Max | 1.9 TD 6AT | Diesel | 110 kW |
| D-Max | 1.9 TD 6MT | Diesel | 110 kW |
| MU-X | 1.9 Ddi 6AT | Diesel | 110 kW |
| MU-X | 1.9 Ddi 6MT | Diesel | 110 kW |
Discover the secrets of calibration of this ECU and invest your time in recalibration – KESS3 provides the rest.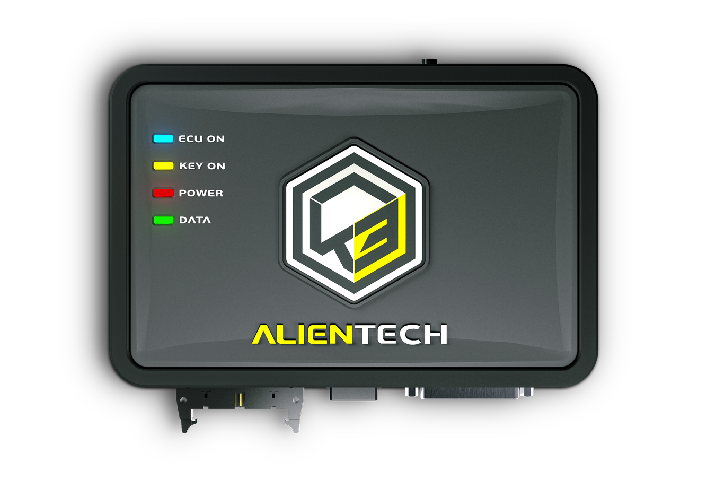 KESS3: the ideal mate for your work
Want to use the full potential of KESS3?
Connect in any of its modes (OBD – BENCH – BOOT), and discover the technology that drives the vehicles coming to your workshop.
Use this information to your advantage and create your business!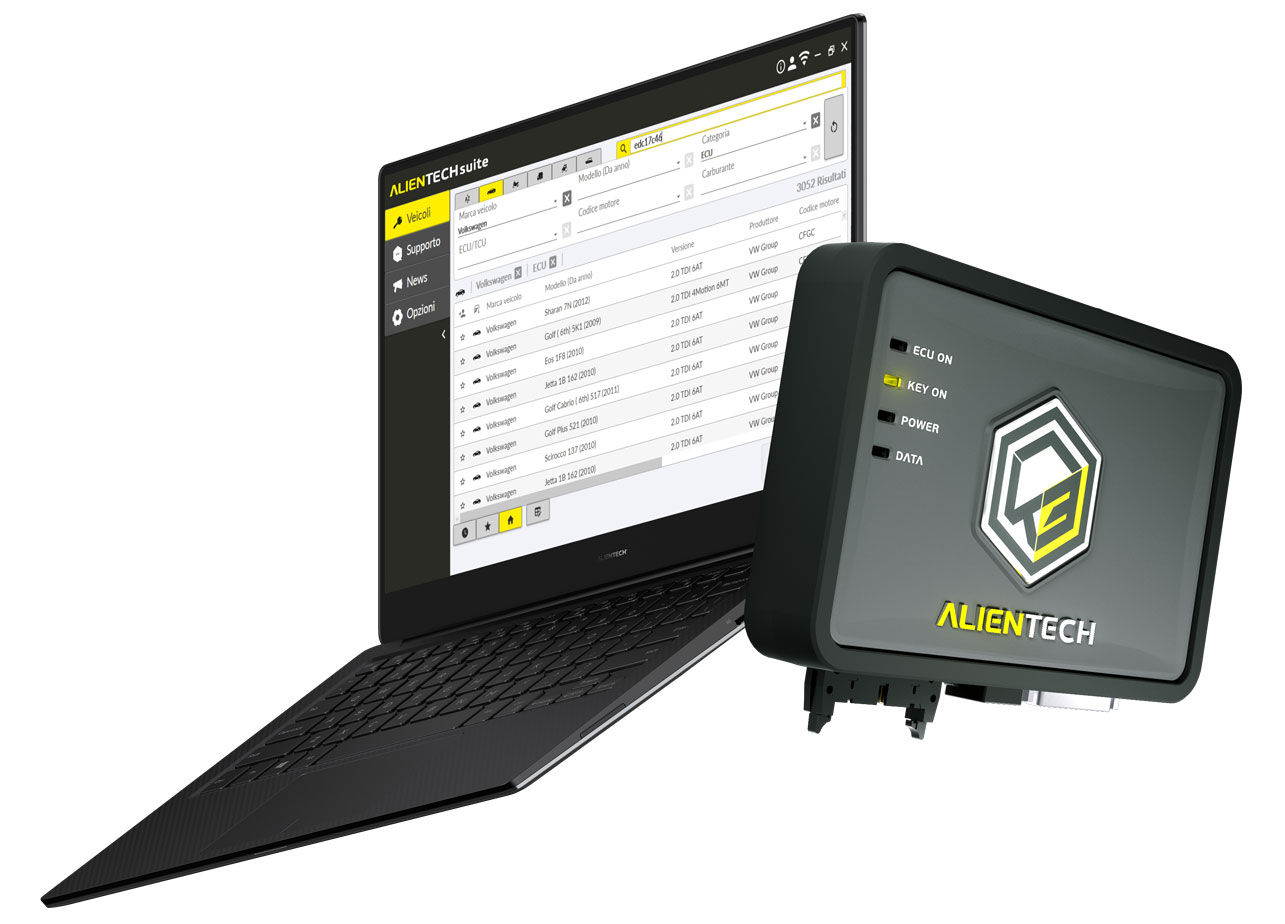 Design and performances, just a click!
Alientech Suite is your right arm in the calibration field.
Looks and functionality are designed to give you maximum responsiveness, providing a practical and intuitive working experience: everything you need is available and in your hands.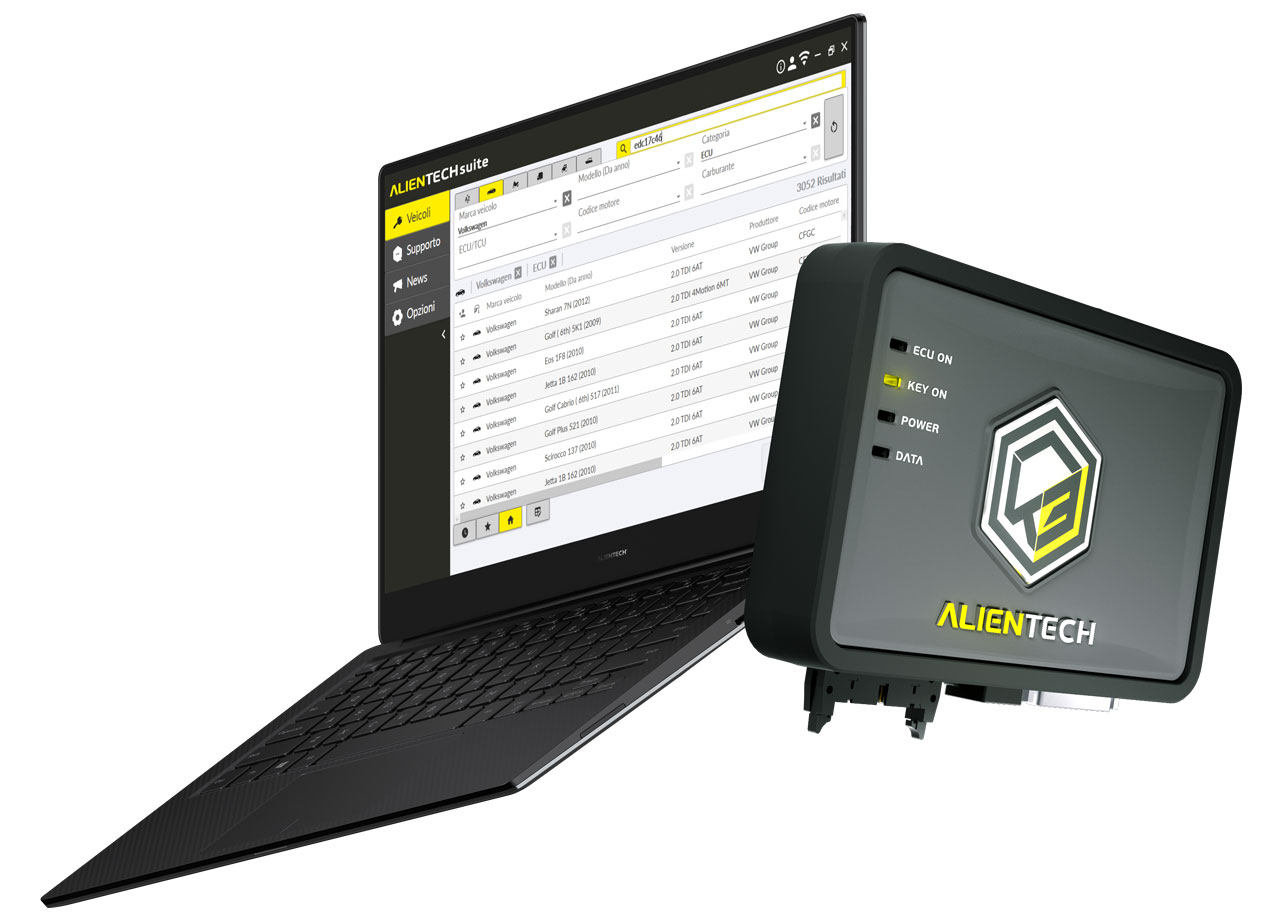 A new performance step with ECM Titanium
Surely, some of your customers have vehicles that are used for heavy duty. Especially when it comes to pick-ups and work vehicles, such use is part of everyday life and their engines are put to the test.
The latest-generation Isuzu D-Max is a multipurpose vehicle with excellent capabilities for hard-utility like towing and off-roading. In this configuration, the revamped turbo diesel engine that powers it, is packed with technology, and thanks to ECM Titanium, working on the ECU is easy for a professional like you. In just a few simple steps you can adjust the engine control maps (rail pressure, torque limiters, anticipation, turbo pressure, etc.) and unleash its full potential: more torque and power and lower fuel consumption are the natural outcome of a fuller, more linear delivery, especially in the lower rpm ranges where the engine must perform its greatest effort.
With ECM Titanium you have the right tool to do more and better business.